New trend in tourism: the tourists are not limited to see the works in our beautiful peninsula, now they want to learn Italian in Venice! Explore the city while you learn the Italian language, walking street, sailing by boat or cooking into the kitchen.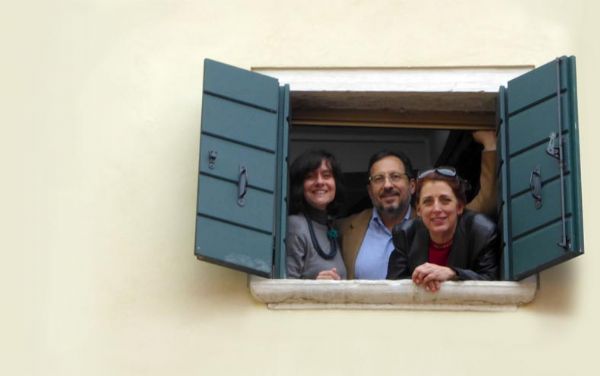 Learn italian in Venice – School of italian – Learn Italian in Venice
The school "Italian in Venice" of Rossella Natale is chosen by tourists for its lessons of Italian on the boat, the main transport of the Venetian lagoon. They can doing, also, cooking classes or eating Italian sample of Italian wine, learning about the customs and the citizens of Venice.
In addition to relaxing, the city offers a thousand ways to have fun, starting from classic appetizers where, next to a glass of Italian wine, the tourists can taste the delicious "cicchetti", by learning Italian in Venice and living Italy, in the true sense of the word.
Among the main elements of the tourist offer of the Belpaese, there is the food and wine and the richness of its artistic and cultural heritage, but is also growing the interest for the local identity of territories, this resource encourages the curiosity of visitors from all over the world: tourists want to explore Venice learning Italian.
Why in Venice?
This city is widely recognized as one of the most beautiful cities in the world and it's one, together with its lagoon, of Italian heritage sites by UNESCO: this factor has helped make it the third Italian city (after Rome and Milan) with the highest flow of tourists, in large part from outside Italy.
The flow of tourists is steady, even if the the busiest periods are during the Carnival and in the summer, from May to October. Here, the city provides bathing facilities and free admission to the beach where tourists can relaxing and enjoying a great book, obviously in Italian language.
In addition to Italian language lessons in Venice for individual and groups, the Italian school offers individual lessons of Italian's pronunciation, dedicated the singers who want to improve their pronunciation, and learning customs voiced in our mother tongue.